Network, Phone, WIFI & Security Camera Installation in Argyle, TX
If your business is growing and needs an Argyle Cat5 cable installer, network installation, phone systems, WIFI, &/or security cameras, Politon is only a few miles away and has techs with the experience and skill to efficiently install your data cabling project. Politon also specializes in Argyle Fiber Optic Cabling whether it's single-mode or multimode with all types of terminations such as SC, LC and ST connections.
Politon has years of experience in data and fiber optic cabling business in locations such as warehouses, office buildings, retail outlets, restaurants, and medical offices. Politon can provide many 5 star references for your Argyle data cabling installer requirements. Politon can also help with the design, installation, and maintenance of paging systems. We service both voice coil and 70v systems.
Some of the other services we offer are:
Projector and screen installation
Wall mount TV installation
Music speaker installation
On the wiring side of things, we can perform demarc extensions, network cable testing and Wi-Fi network installation. So if your needing help with some Argyle Cat5 cabling or Cat6, AV or Argyle phone system repair we have the experience and expertise to make your next project successful.
If you would like to see our Google reviews click HERE.
Politon looks forward to meeting all your Argyle Cat5 and Cat6 cable needs.We are based out of Lake Dallas, TX and have been servicing customers across North Texas since 2009. Call us today for a free quote! 214-441-7173
About Argyle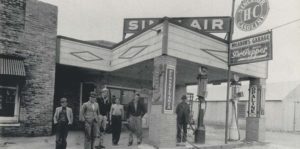 Argyle is a small town with a big history. The notorious outlaw Sam Bass hid out in Argyle before he was killed in a shootout with the Texas Rangers. Legend has it Bass buried a fortune in stolen gold coins in a cave in the town. Argyle also was home to a very good well, which attracted settlers from the surrounding area, as did the local religious community. Argyle is in horse country just south of Denton. It combines a rural atmosphere, small-town charm, and easy access to big cities. Like the rest of the metroplex, Argyle is booming.
Customer Reviews from Argyle
Chris P from Argyle, TX
Jun 2nd, 2019
Clint did a great job understanding the situation and proposing a cost effective solution for our needs. Professional and thoughtful. Made sure we knew how everything worked.
Completed Jobs from Argyle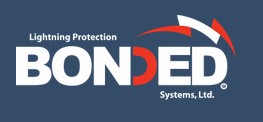 Bonded Lightning Protection Systems Ltd.
September 11, 2020
We went on-site to find out the customer needed four strands terminated with LC connectors. We fusion spliced both ends with pre-terminated LC multi-mode pigtails. Once we installed and certified those we moved his connection between his buildings to the newly terminated fiber and then tested his working strands which is he was wondering about. They ended up passing as well. We use a fiber certification tool by Owl Labs which allows us to save and email the documentation of the test. No real challenges for this fiber optic repair in Argyle, TX.