Network, Phone, WIFI & Security Camera Installation in Crossroads, TX
As a telecommunications and data infrastructure installation company with years of experience in the telecom and data world, Politon is your one-stop solution for businesses seeking to implement a complex solution in technical environments. For our clients, Politon provides network cabling and services including fiber optic installation and repair; Cat 6 cable installation and testing as well as security camera installations; Wifi and AV installations.
Located in the Dallas-Fort Worth Metroplex, we are uniquely positioned in the middle of the country to quickly and efficiently service national customers as well as those based in Crossroads, TX and other cities throughout North Texas. We service both stand-alone businesses and nationwide customers, helping business owners resolve their communications and data transmission issues while boosting their performances on the bottom line.
Our relationship with our customers, technicians, and vendors is our primary strength and the secret to our success.
Communications & Data Transmission Services by Politon in Crossroads, TX
Among the network infrastructure services we provide to customers include:
Rely on Politon for Your Network Infrastructure Services in Crossroads, TX
As a business owner, you need to send clear, concise, and accurate messages to potential customers to maximize your profit margin. That requires reliable cabling and network services, phone systems, and commercial audio/visual services. The pros from Peliton provide that for you, along with national rollout services, for customers in Crossroads, TX and throughout the Dallas-Fort Worth Metroplex. When you need our services, contact us online or give us a call at 214-441-7173.
Completed Jobs from Crossroads

29 Acres
July 22, 2022
We installed OM3 multi-mode fiber to two new cottages to bring internet connectivity as well as a connection to the networked fire panels. The customer was very pleased to add these two new buildings to their existing fiber ring around their campus. We essentially had to cut the existing ring and incorporate two new buildings into the ring by pulling fiber to them and back-feeding the connection from the far building to the return portion of the campus loop. All new fiber was certified and staged for their network administrator to come out and plug in his equipment.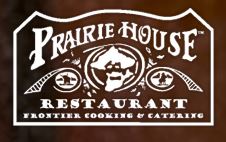 Prairie House Restautant
June 24, 2020
We helped the customer move off of there old 1 Meg internet connection to there new 20 Meg Fiber Connection. This involved tracing down there old AT&T modem and patch cord that fed their network switch and patching in the network switch to the new fiber modem. Once the new modem was patched in we had to reboot the PCs to pull a new IP address and test the internet speed. Once we checked all PCs and POS stations with internet access we were done. The only issue we had was AT&T messed up the dial tone portion of this order so we could not move there dial tone to the new circuit so this will have to be scheduled for a later date once AT&T gets there order corrected. Micki the General Manager was happy with our services.