Network Infrastructure Services in Corinth Including Network Installation, Phone Systems, WIFI, & Security Cameras
If you looking for a Corinth Cat5, Cat6, or Fiber Optic Cable installation company there is one in your backyard. Politon has been data cabling businesses in the north Texas area for almost 10 years.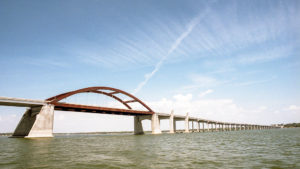 Corinth was established as a town in 1960. According to a 2010 census, there are 19,935 people in the city. The eastern border of Corinth is Lake Lewisville with its iconic toll bridge. One of the popular parks is Big Sandy Park on Lake Lewisville in Corinth.
Politon employees enjoy this park in the summer and is literally less than a mile from Politon's office.
Politon recently performed a phone system repair for Corinth Family Medicine & Pediatrics Pediatrics and now they are a happy customer of ours. If you needing repair or maintenance on your phone system please call us today. Politon also specializes in structured cabling in Corinth such as Cat5, Cat6, Fiber Optic Cabling. We have years of experience in data cabling warehouses, office buildings, doctors offices and retails outlets.
Politon can also help with the design, installation, and maintenance of paging systems. We service both voice coil and 70v systems. Some of the other services we offer are projector and screen installation, wall mount TV installation, music speaker installation and on the wiring side of things, we can perform demarc extensions, network cable testing and Wi-Fi network installation. So if your needing help with some Corinth Cat5 cabling or Cat6, AV or phone system repair we have the experience and expertise to make your next project successful.
Politon has provided structured cabling services to many businesses around the North Texas area including phone system installations and repair. Let us help you with your new cabling projects. Politon has technicians with years of experience and is leaders in their industry. Please call us today! 214-441-7173
Customer Reviews from Corinth
Completed Jobs from Corinth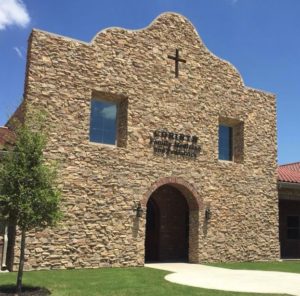 Corinth Family Medicine Pediatrics - Phone System Repair
January 16, 2018
When a power supply fails, it's a subtle but known issue on the Nortel Call Pilot 100 voicemail system. We decided it was the best course of action to pursue the cheapest solution and ended up for making one happy customer. If you are in need of phone system repair in Corinth TX please give us a call today and we will be glad to help. Symptoms of a faulty power supply on a Nortel Call Pilot 100 are that the lights are still green as they should be with a good power supply but the voltage does not allow the voicemail to operate or be opened up when calling it's extension ports. I suspect the voltage is to low and will not open up the voicemail port switch. Either way, it appears working when it really isn't and that is when we suspect power supply issues. We where happy we could repair this phone system in Corinth TX.
Here is what our newest customer had to say: Our Voicemail system went out and we called our phone guys to see if they could come take a look at it. They tried to troubleshoot over the phone and basically said the system is fried. They gave us quotes for a new phone system at $7,000+. They weren't interested in looking at our current system or replacing the piece that they stated was no longer good. We called around and found Clint with Politon Inc. He came out and knew within minutes that is was likely the power source that was out and not our system. He went and got the part and it is now working perfectly. A $75 part! Sadly, our "normal phone guys" were only interested in selling us a new system. Thanks Clint for saving us over $7,000!" Brenda - Corinth Family Medicine & Pediatrics