Network Installation, Phone Systems, WIFI, & Security Cameras in Fort Worth, TX
Structured Data Cabling Forth Worth TX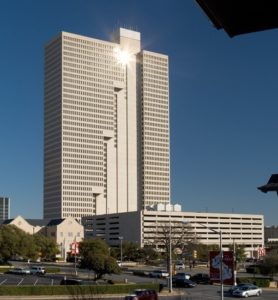 Fort Worth Cat5e / Cat6 installation is what Politon, Inc. specializes in. Having performed structured data cabling for many Fort Worth businesses, Politon has the technicians with the expertise to overcome any obstacle in most any environment. We have the experience to help you with demarc extensions, fiber optic cable installation, phone system installation and repair, paging system and Wi-Fi installation. Politon is locally owned and has over 20+ years experience in telecommunications in the Fort Worth area.
Politon has served many Fort Worth area businesses through the years. One of the most visible is which is located just off downtown and a short walk from Sundance Square entertainment district. Burnett Plaza is a 40 story building with over 1mm Square Feet and a two-acre urban park on its property that is accessible to the public. Politon has maintained the phone system for Burnett Plaza which is centrally located on an upper floor while having phones distributed all across the building and across the street. Burnett has been and still is a highly valued customer of Politon.
Politon, Inc. has partnered with Burnett Plaza for many years and has become a reliable partner and this is what they have to say about us.
Communications & Data Transmission Services by Politon in Fort Worth, TX
Among the network infrastructure services we provide to customers include:
Clint and his team are very responsive. Clint is very knowledgeable and is always happy to help. We are very happy with Politon and their phones. The phones are easy to use and Politon does a great job of training on how to use the phones. We recently had a spam robocaller that was tying up our phone lines by calling every 10 seconds for over 2 hours. Politon was able to put a block on the number and gave us much needed relief.
Erika
Property Manager