Aubrey Network Installation, Phone Systems, WIFI, & Security Camera Installation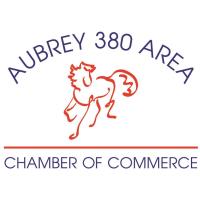 Politon specializes in network cabling and wiring in Aubrey TX as well as the surrounding area. Whether you need network wiring or more complex solutions like IP phones or building wide Wi-Fi Politon has the expertise, experience and professional technicians to get the job done. Politon is located just 8 miles south of Aubrey. Politon has installed Cat5e, Cat6 and fiber optic cables for many North Texas businesses.
Aubrey Data & Fiber Optic Cabling
Politon specializes in low voltage cabling such as Aubrey Cat5e, Cat6, and Fiber Optic Cabling. We have techs with years of experience installing and repairing all types of fiber cabling including single mode and multimode fiber. The technicians at Politon can terminate your fiber with ST, SC and LC connectors.
Politon also installs, maintains and repairs phone systems. If your office is moving or needs a quote on a new expansion we would be happy to come to your site and perform a cabling site survey to make sure you get the most cost effective and efficient solution.
Please call us today at 214-441-7173 to speak with a technician about your project!
Click on our Google reviews HERE.