Network, Phone, WIFI & Security Camera Installation in Roanoke, TX
As a telecommunications and data infrastructure installation company with years of experience in the telecom and data world, Politon is your one-stop solution for businesses seeking to implement a complex solution in technical environments. For our clients, Politon provides network cabling and services including fiber optic installation and repair; Cat 6 cable installation and testing as well as security camera installations; Wifi and AV installations.
Located in the Dallas-Fort Worth Metroplex, we are uniquely positioned in the middle of the country to quickly and efficiently service national customers as well as those based in Roanoke, TX and other cities throughout North Texas. We service both stand-alone businesses and nationwide customers, helping business owners resolve their communications and data transmission issues while boosting their performances on the bottom line.
Our relationship with our customers, technicians, and vendors is our primary strength and the secret to our success.
Communications & Data Transmission Services by Politon in Roanoke, TX
Among the network infrastructure services we provide to customers include:
Rely on Politon for Your Network Infrastructure Services in Roanoke, TX
As a business owner, you need to send clear, concise, and accurate messages to potential customers to maximize your profit margin. That requires reliable cabling and network services, phone systems, and commercial audio/visual services. The pros from Politon provide that for you, along with national rollout services, for customers in Roanoke, TX and throughout the Dallas-Fort Worth Metroplex. When you need our services, contact us online or give us a call at 214-441-7173.
Completed Jobs from Roanoke

Saddle Creek Logistics Services
January 21, 2022
For over a decade we have provided data cabling solutions to
Saddle Creek Logistics Services
. They contacted us for twenty additional Ethernet drops in their Roanoke warehouse. Four drops for an existing station were pulled and mounted. The other sixteen drops were for new stations. They were pulled and installed in quad boxes; excess cable was provided since locations of the new stations had not been determined. As a critical final step in the process, Politon tested all the connections to verify they worked properly. As a side note, Roanoke is known as the unique dining capital of Texas. We took advantage of this by eating lunch at
Hard Eight BBQ
on South Oak Street.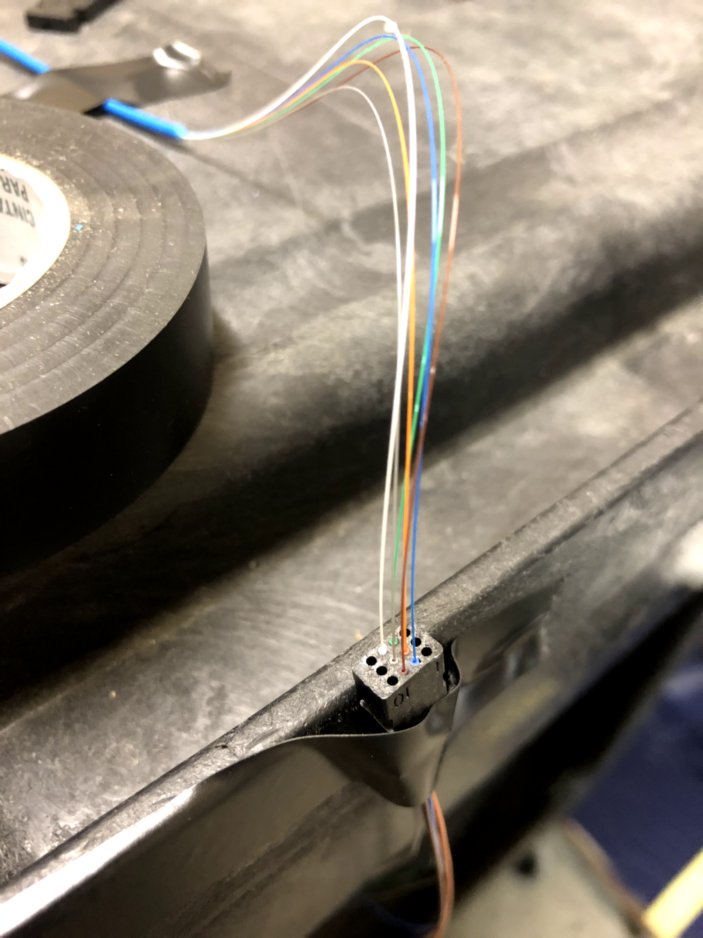 P&L Cast Stone, Inc.
April 16, 2020
This customer had a very unique situation for us to solve. The owner of a very large business park wanted to have wifi in his RV on the back of his property. Since he travels the country most of the year when he is here to check on his business he wants to have internet access. Our original discussion was to install a Point to Point antenna solution but because of the topography and trees, he felt as though it would not be a reliable solution so he wanted a fiber connection. We decided upon installing a loose tube 6 strand multi-mode fiber cable approximately 1500 feet to his RV from his building. We utilized a fan-out kit on each end and terminated the SC connectors to the fiber inside the fan-out kit. The fan-out kit serves as a support structure for the bare fibers inside loose tub fiber cabling. Once we terminated and tested the fiber we plugged both ends into Gigabit media converters and then patched them into network switches on both ends. On one end was the router with internet connectivity and on the other end was a waterproof box with a media converter that was connected to a switch in the RV with a Ubiquiti Access Point. We created the SSID and password and our customer was very pleased with the connection speed which was over 130Mbs. We considered this a very unusual yet successful project.