Little Elm's Network Installation, Phone Systems, WIFI, & Security Camera Installation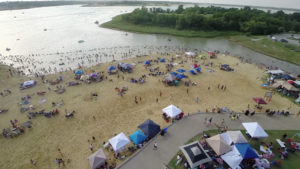 If you looking for a Cat5, Cat6 or Fiber Optic Cable Installer please call us! We have been servicing the DFW area since 2009. Politon also specializes in installing phone systems in Little Elm, as well as phone system repair in Little Elm, and upgrading network cabling in Little Elm, TX. Politon can also assist you with the installation of your WI-Fi, overhead music and paging systems and much more.
Communications & Data Transmission Services by Politon in Little Elm, TX
Among the network infrastructure services we provide to customers include:
Find out why our relationship with our customers, technicians, and vendors is our primary strength and the secret to our success. When you need our services, contact us online or give us a call at 214-441-7173.
About Little Elm, TX
Politon employees have enjoyed the many parks and beaches in Little Elm. One of our favorites is Little Elm Park which has sandy beaches with volleyball courts, miles of walking trails and boat ramps for those that want to enjoy the open water. Little Elm has recently added many new restaurants along the beach front and is experiencing lots of growth. Hydrous Wake Park is a place Politon employees enjoy during the summer with its boat less wakeboarding course. The wake park allows you to rent equipment or bring your own.
Customer Reviews from Little Elm
Tarun Dham from Little Elm, TX
Feb 11th, 2022
Politon Inc. did a wonderful job of setting up Wifi Coverage in the Outdoor Play grounds at our preschool. They are highly knowledgeable and experienced in all aspects Networking hardware & Software.
Clint reviewed our network infrastructure, suggested the best hardware device and help us setup the Wifi Coverage and softphones on the iPads.
Our staff now have a Wifi coverage indoor & outdoor and they are able to use their iPads to call the Admin staff from outside
Completed Jobs from Little Elm

Kids R Kids
January 28, 2022
We went on-site and needed to not only find the cable but to make sure it was working. We used our Fluke DSX-5000 network cable tester and plugged the cable that was in the wifi access point on the playground area into our remote side of the tester. When we went to the data room we looked for network switch ports that were not lit up with link lights. After testing the third dormant port we heard our tester chime that it had a connection to the remote end of the tester. We discovered it was cable 12 and was shorted across blue and green. The tech replaced the male RJ 45 end on both ends of the cable and tested again with a passing result. The customer seemed very pleased with the identification of the cable but also of the repair.