Lewisville Network Installation, Phone Systems, WIFI, & Security Camera Installation
Lewisville Cat5e Installation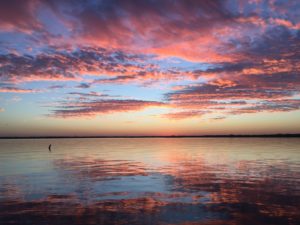 Our office at Politon is located just 2 Miles away from Lewisville TX. Politon specializes in all of your low voltage solutions including structured data cabling (Cat5e, Cat6 & Fiber Optic), Wi-Fi, IP Phone Systems and overhead music & paging. We can come to your location and perform a cabling site surveys to see if there are any roadblocks to overcome in the installation of your low voltage solution and provide you with a free quote. Cabling site surveys assure you the most cost effective and efficient solution. Once the cabling site survey is completed we can provide a quote for a solution that can be implemented by our technicians with over 20 years of telecommunications experience. If your looking for Lewisville Cat5e installation or any other low voltage needs please call us today for a free quote at 214-441-7173!
Our relationship with our customers, technicians, and vendors is our primary strength and the secret to our success.
Communications & Data Transmission Services by Politon in Lewisville, TX
Among the network infrastructure services we provide to customers include:
Please check out our Google Reviews HERE
Please check out our FaceBook Reviews HERE
To find out more about how we can support your growing businesses infrastructure needs, call 214-441-7173!
About Lewisville, TX
The City of Lewisville borders Lake Lewisville and benefits from a lakeside park, about 14 miles of trails, and several golf courses. Lewisville's "Western Days Festival" includes a parade, a tamale-eating contest, gunfight reenactments, live music, and Native American dances. Lewisville has reason to tout its western heritage: according to legend, a certain Lewisville physician occasionally got blindfolded and carried away to Bonnie and Clyde's hideout to provide them with medical treatment. The first cotton gin in Denton County was in this town. Lewisville is a fast-growing city in Denton County to the northwest of Dallas; its population is 77,737. The employees at Politon enjoy fishing and swimming on Lake Lewisville. There are many restaurants around the lake that Politon likes to take clients for meetings. If you need Lewisville Cat5e installation Politon is close and has the expertise to overcome any issues. Politon has been data cabling businesses in Lewisville and the surrounding area since 2009.
Completed Jobs from Lewisville

TRW
May 2, 2022
Politon had installed TRW's network and security system in Lewisville, Texas. So when one of the cameras stopped working, we got the call to fix it. During some construction in the warehouse next door, a girder support mount had been clamped directly on top of the cable running to the camera. We pulled the cable out, replaced the bad section, and the camera started working again.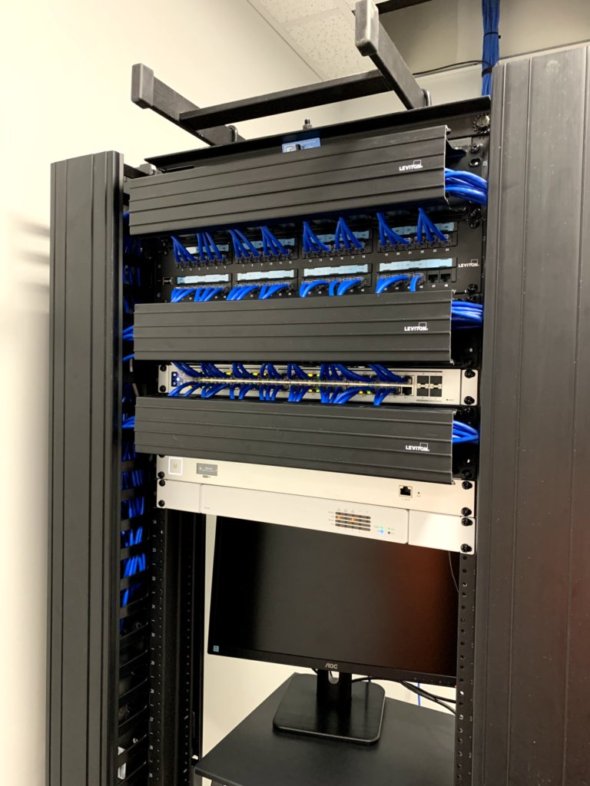 TRW
September 10, 2020
We provided a total network infrastructure solution composed of Cat 6 data cabling, WiFi installation as well as twelve security cameras with an NVR that has 8 TB of storage at there new Lewisville, TX facility. The installation spanned two buildings with WiFi and cameras on the exterior of the building as well as the warehouse and office area. We finished the cabling and WiFi installation then waited for construction to catch up to us so we could install the cameras on the exterior of the building. After the project was complete we helped the customer download the Vivo Cloud app and helped him get logged in to view the cameras with his smartphone. The customer was pleased with the project and asked us if we were interested in building out a new tenant space they are adding on as well. We had two challenges on this project and the first was that we proposed a different brand camera that met their price point but was not NDAA compliant so we used another brand that met these criteria. The second challenge was the general contractor of building the facility who is not associated with my customer's company but was very difficult to work with. It took us a while to figure him out and overcome this obstacle and eventually won him over with think with kindness.