Network, Phone, WIFI & Security Camera Installation in Euless, TX
As a telecommunications and data infrastructure installation company with years of experience in the telecom and data world, Politon is your one-stop solution for businesses seeking to implement a complex solution in technical environments. For our clients, Politon provides network cabling and services including fiber optic installation and repair; Cat 6 cable installation and testing as well as security camera installations; Wifi and AV installations.
Located in the Dallas-Fort Worth Metroplex, we are uniquely positioned in the middle of the country to quickly and efficiently service national customers as well as those based in Euless, TX and other cities throughout North Texas. We service both stand-alone businesses and nationwide customers, helping business owners resolve their communications and data transmission issues while boosting their performances on the bottom line.
Our relationship with our customers, technicians, and vendors is our primary strength and the secret to our success.
Communications & Data Transmission Services by Politon in Euless, TX
Among the network infrastructure services we provide to customers include:
Rely on Politon for Your Network Infrastructure Services in Euless, TX
As a business owner, you need to send clear, concise, and accurate messages to potential customers to maximize your profit margin. That requires reliable cabling and network services, phone systems, and commercial audio/visual services. The pros from Politon provide that for you, along with national rollout services, for customers in Euless, TX and throughout the Dallas-Fort Worth Metroplex. When you need our services, contact us online or give us a call at 214-441-7173.
Completed Jobs from Euless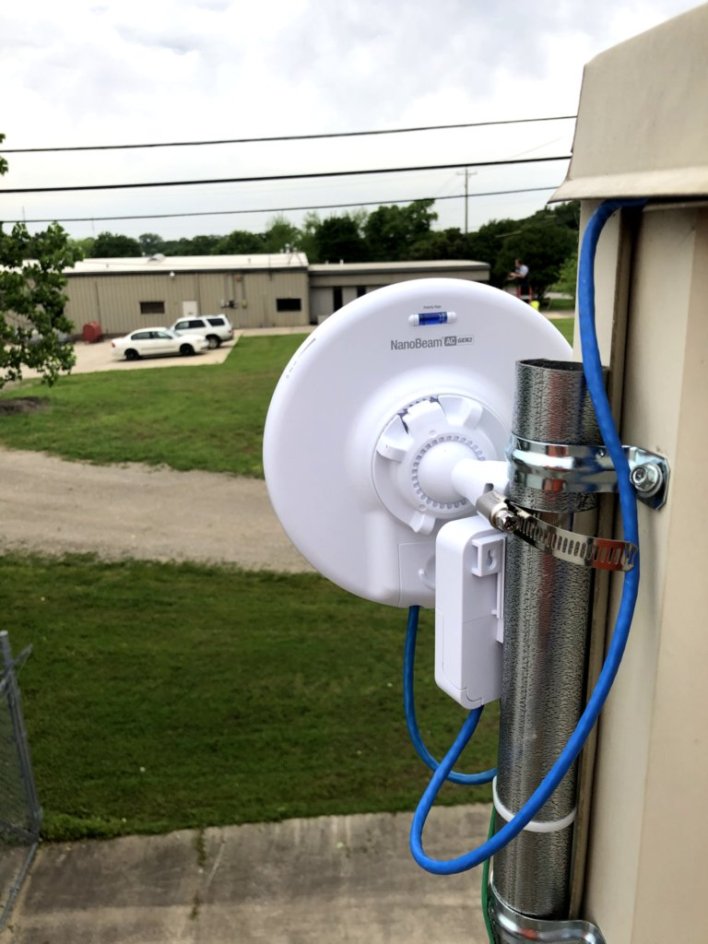 Dalworth Restoration
April 9, 2020
Our solution consisted of two NanoBeam AC Gen 2 Bridges and two Ubiquiti Ethernet Surge protectors. We mounted the Nano Beams on 1.5" pipe and fastened the surge protector with a self-tapping screw to the pipe through a previously drilled pilot hole. We used 14 gauge ground wire with a crimp-on connector to fasten to the ground portion of the surge protector and ran the wire to building ground. This solution was pretty simple to build in the shop and mount to the customers' building with metal straps. We had the customer install the management software on their pc since they would be managing this PTP application. We tested the connection which allowed us to see our IP security cameras in the remote building.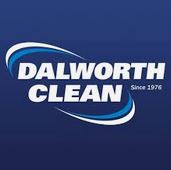 Dalworth Restoration
January 21, 2020
We got a call from Dalworth Restoration in Euless, TX saying they wanted to have a security camera system installed. They were in need of multiple IP security cameras that needed to be integrated into there computer network. We installed network cabling in three different buildings and connected them together with the customer's Point To Point network. We created two new remote data closets or IDF closets as we call them in this industry. Soon after the request was made we were on the job. There where over thirty cameras at this facility installed. The cameras had to be installed in an assortment of locations including a mix of outside along the corrugated walls of the building, attached to the rafters in the storage warehouse and on sheetrock ceilings in the offices. We installed fixed lens cameras as well as varifocal lens cameras that can zoom in to a closer view. Both types of cameras described are IR cameras for seeing in total darkness. One of the issues we had to overcome on this project was the customers point to point wireless connections between the buildings. They had an old PTP antenna that the customer thought worked at one time. To get it working we had to pull a new Cat 6 data cable to it as well as a new power adapter. So with this new mini-project completed we were able to link the back building into the network for connectivity with the NVR in the main building. Politon, Inc. has installed many security camera installations in North Texas. We have been servicing North Texas businesses for over 10 years.