Richardson Cat5e Data Cabling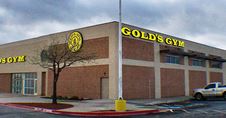 Politon was asked by Gold's Gym to help them with their Richardson Cat5e data cabling project for a new gym they were building off of Campbell Road. Politon performed a cabling site survey to determine any obstacles that would need to be factored into the solution and it was quickly determined due to the ceiling height that a scissor lift would be needed. Some other special tools such as a hammer drill would also be needed on this project to drill through the eight-inch concrete walls to stage external cabling. Data cabling, Wi-Fi network installation and emergency phones were just a few of the applications Politon helped Gold's Gym with on this project.
This new gym is almost 40,000 square feet and is located at 110 Campbell Rd Richardson, TX 75080. They have multiple specialty fitness rooms such as the Gold's Spin, Gold's Fit and GGX Studio. Gold's also has an Olympic sized lap pool that you will notice from the lobby. Politon was able to install an emergency pool phone and weatherproof enclosure for Gold's Gym to meet local compliance and safety laws for their swimming pool.
We truly believe that we delivered a solid structured cabling solution for Gold's Gym and this is what they have to say about us..
I have had the pleasure of working with Clint Polley and his team at Politon Inc for many years. I've hired Clint and his team of professionals on multiple projects from small cable runs to rolling out 40000 sq ft facilities. He and his team's knowledge of a multitude of PBX's have come in handy during acquisitions as well as with rollout of new telecom technologies. Clint and Politon Inc. have been a great asset to me and I highly recommend them.

Dan
IT Manager Gold's Gym
Posted in Blog, Data Cabling